The Collaborative Disaster Volunteer Credential
"The tragic attack of September 11th has taught us many things, not the least of which is that we must protect our Ready Responders, the people that come out to help others in their most desperate time of need" says Lisa Orloff, Founder of World Cares Center.
Since 2001, disasters have increased in frequency and in severity. We are faced with compound issues and a rising number of constituents in need. Our organizations are also tasked with finding new ways to serve while keeping everyone safe. How do we tackle such a mounting challenge while remaining resilient and healthy ourselves?
A board of advisors has joined forces to create a three-tiered Cooperative Disaster Volunteer Credential training program that provides a solid foundation of knowledge for any disaster volunteer. Founded in the aftermath of the attacks of September 11th, the World Cares Center and its partners understand the need to train all types of volunteers to work together safely and with a common understanding of how things should get done. Often grassroots groups do not have the resources to develop and deliver their own training, and this is where the Cooperative comes in. New members are encouraged to join this collaborative movement that improves our ability to work together, share resources, and reduce responder injuries.
The founding board and contributors includes Access Plus; All Nations International Chaplains Association; Atlantic COHST; Con Edison; Armando Aviles, Essex County Sheriff's Office of Essex County Cops4Kids; Tatiana Sofia Begault, FEMA Gulf States Dive and Rescue; American Red Cross SELA and the State of Louisiana Governor's Office of Homeland Security and Office of Emergency Preparedness and ERN; Rick Cummins, Flood Rescue Academy; Andrew Bershad, NYC Emergency Services Unit, Ret., Flying Aces Consultancy; Dr. Lucia Velotti, Professor, John Jay College of Criminal Justice, Fire Safety and Disaster Management; Latin American Chaplains Association; Dr. Edward Williams, President, Regional Ready Rockaway; Resiliency Advisors; Alison Thompson, PhD of The Third Wave Volunteers; Amber Mitchell, DrPH, MPH, CPH Director, The International Safety Center; and Cindy Lewis, CSP, CIT, Director, Office of Professional Development and Program Evaluation, University of Arkansas for Medical Sciences, College of Public Health: Simon Periera Shorey, Resilient JC: Dr. Novil Wijesekara, Disaster Preparedness and Response Division, Ministry of Public Health, Sri Lanka, with World Cares Center facilitating the initiative.
"The Collaborative Disaster Volunteer Credential training program enhances the knowledge and know-how to work safely by providing a common approach when volunteering in disaster incidents. I am pleased to be a part of guiding its development to meet the needs of my community and utilize it to prepare and protect my volunteers"
Dr. Edward Williams, Regional Ready Rockaway
The Cooperative Disaster Credential is Free of Charge. For more information on the training or to join the Advisory Board contact Lisa Orloff at 212-563-7570 or lorloff@worldcares.org

Disaster Volunteer 1 Basic Training Credential
This course contains 10 one hour lessons:
Know Before You Go, Introduction to: Disaster Management, Physical Safety, First Aid, CPR,  Infectious Disease Awareness, Flood response, Food Distribution, and Emotional Resiliency
At the end of this training participants will have gained an understanding of what to expect when volunteering during a disaster, assessed suitable roles that meet their physical and mental health and understand the risks associated with volunteering during disasters. Upon completion of the course, test and evaluation the participant will receive a certificate and a credential that can be upload to your profile

Disaster Volunteer 2 Intermediate Training Credential
After completing DV1 move on to take this intermediate course that contains 12 hours of lessons
( More)
At the end of this training participants will have gained an understanding of specific skills need to stay safe and conduct field response including muck and gut operations.  ( More)
Upon completion of the course, test and evaluation the participant will receive a certificate and a credential that can be upload to your profile

Disaster Volunteer 3 Management Training Credential
After completing DV1 and DV2 move on to take this Management level  course that contains 12 hours of lessons ( More) and requires participation in an interactive exercise so that you may apply your skills with peers and instructors.
At the end of this training participants will have gained an understanding of how to prepare plans that effectively place volunteers in roles that are an appropriate risk level, learned effective management skills using ICS and emotional resiliency and understand how to remain physically and emotionally safe in the role of a disaster manager. Participants will learn how to set up and manage muck and gut teas   and ( More) . Upon completion of the course, test and evaluation the participant will receive a certificate and a credential that can be upload to your profile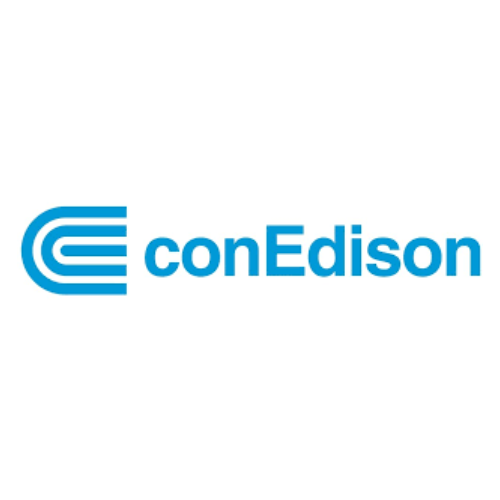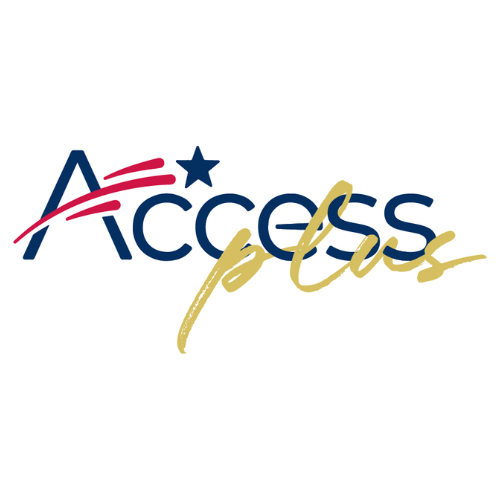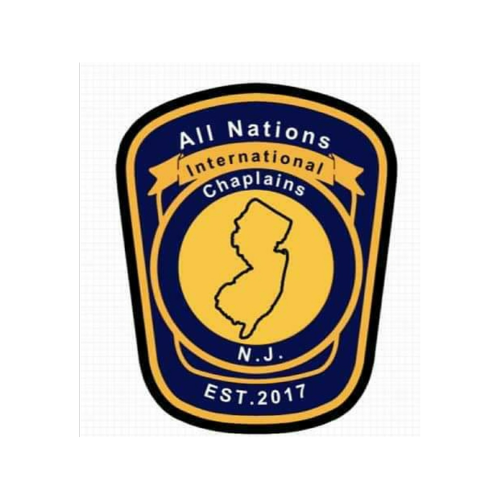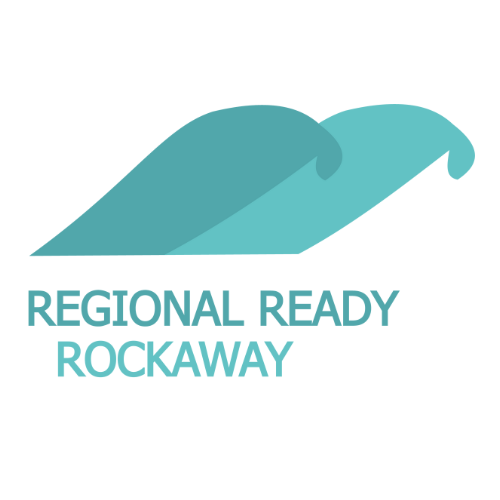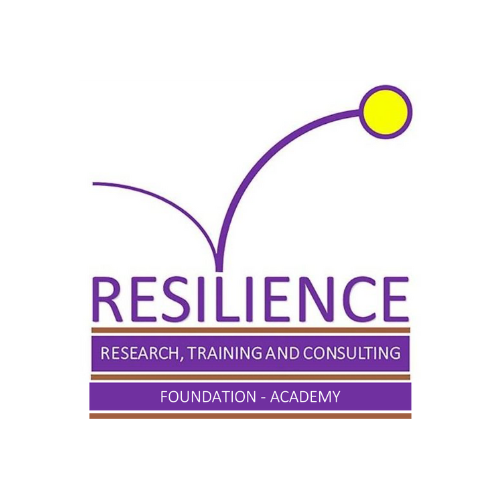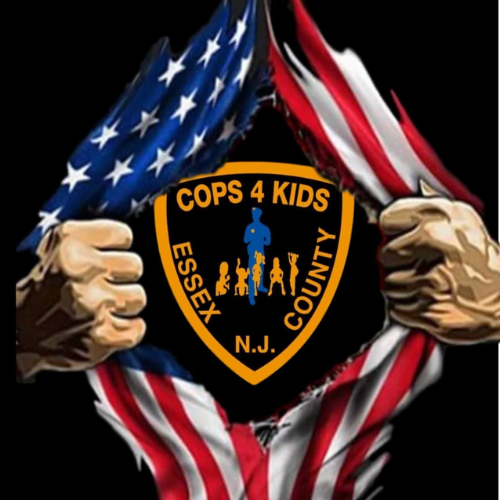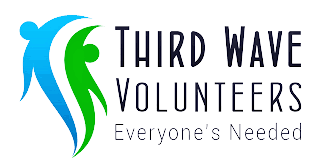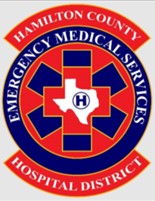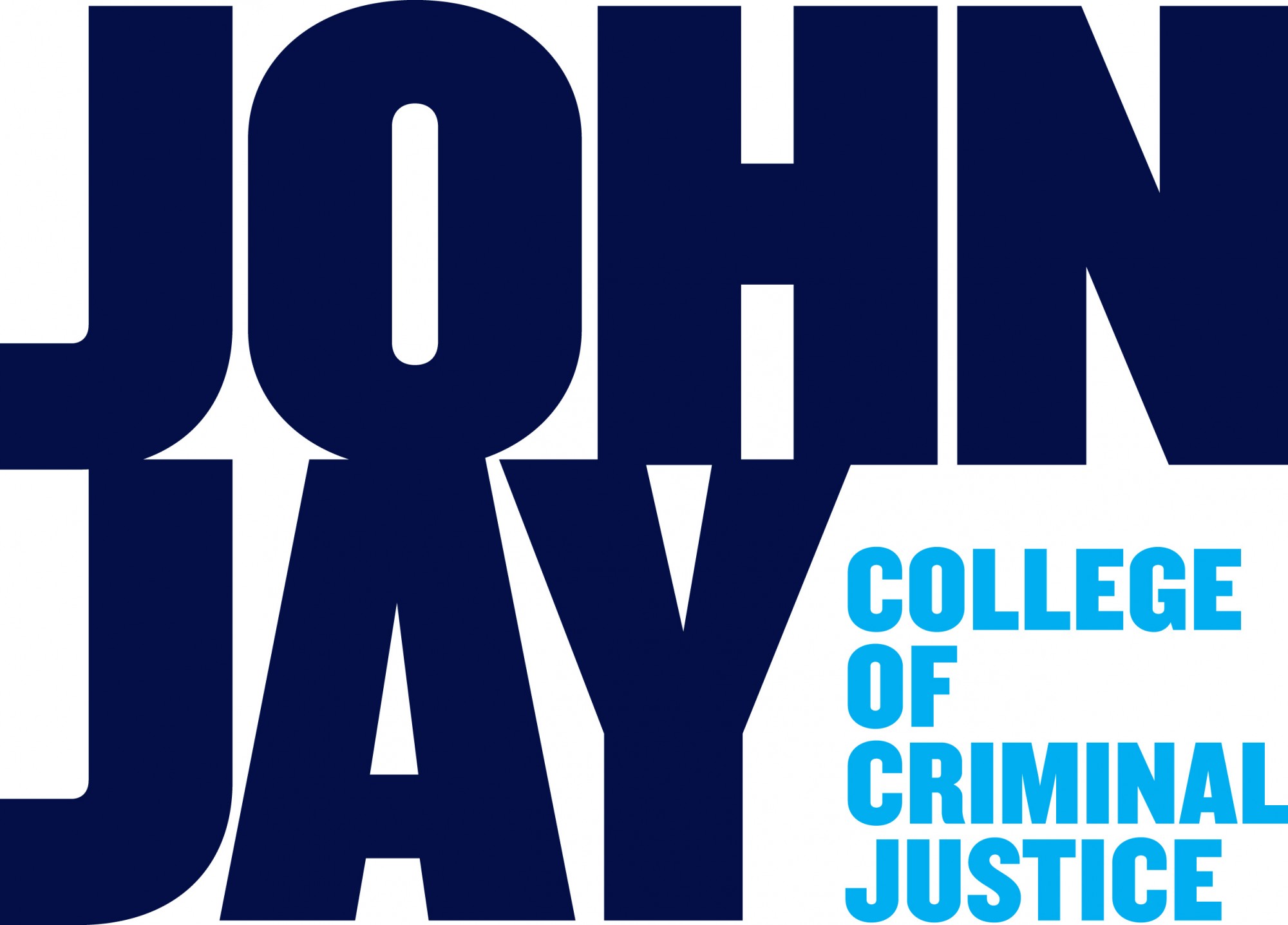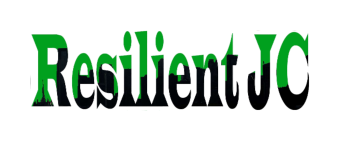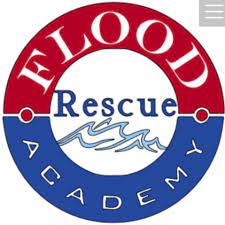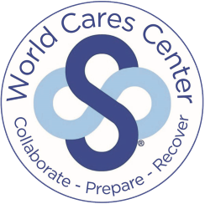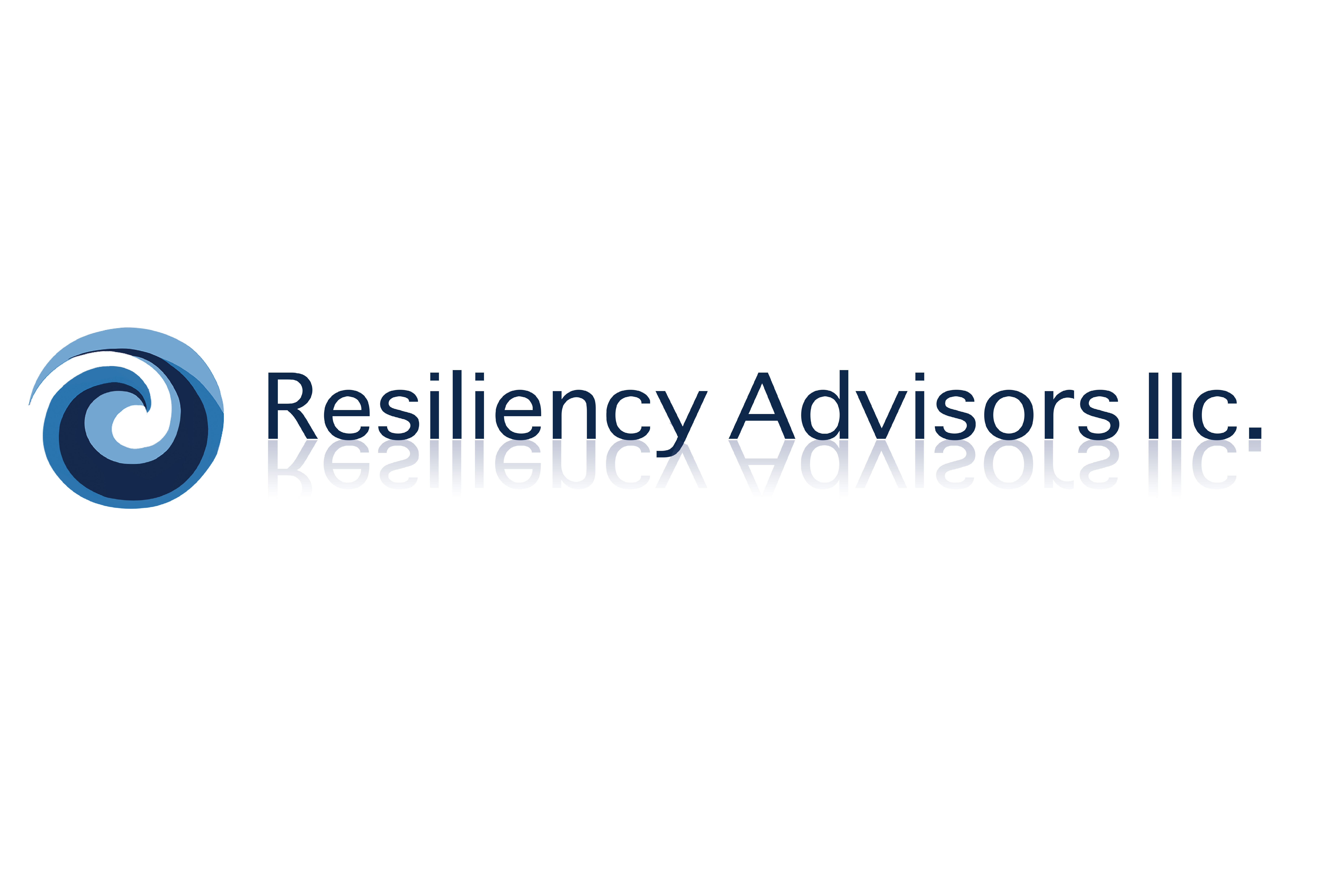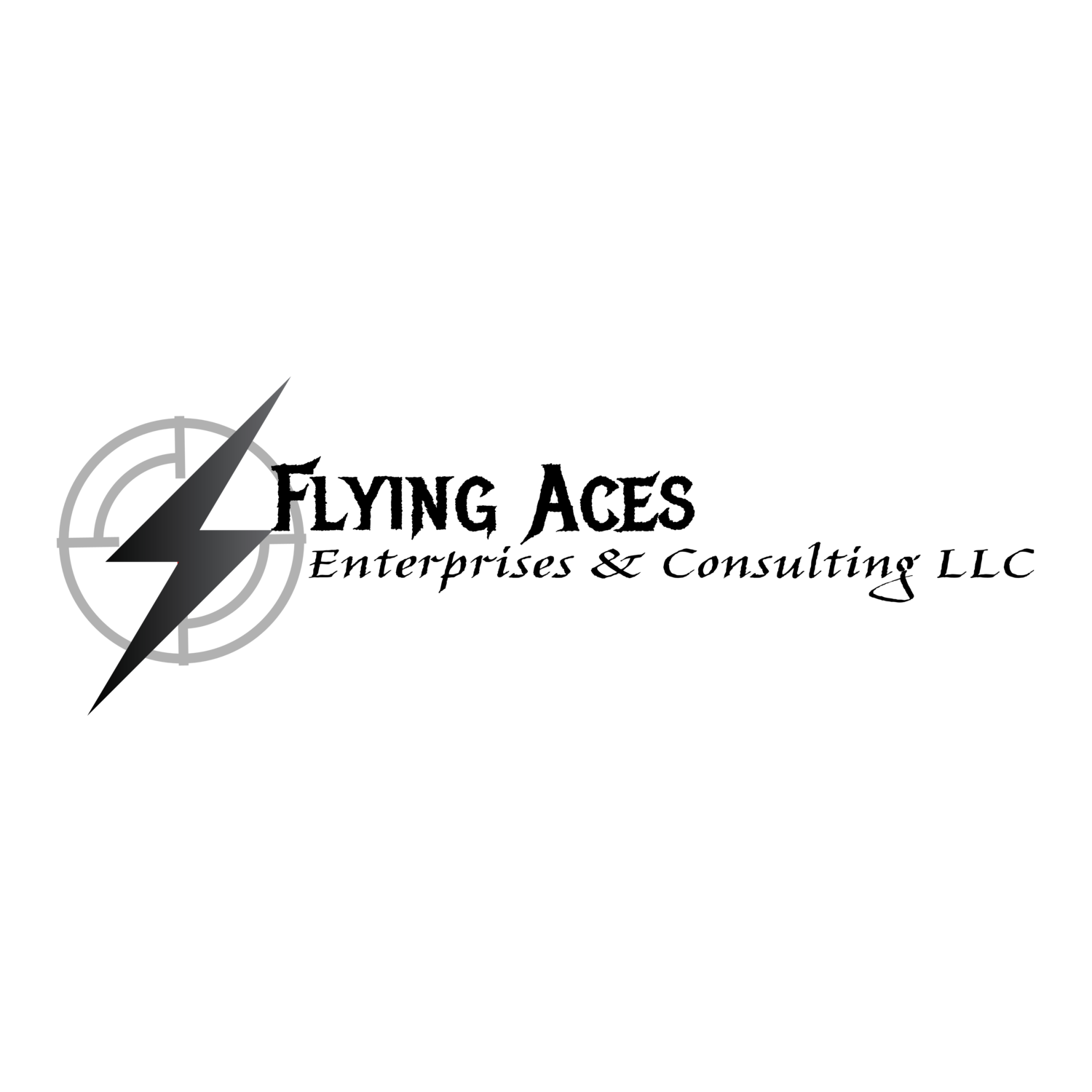 About the Advisory Board and its Members.
All advisory board members attend monthly meetings, contribute to the development and promotion of the program, and agree to utilize the training as part of their volunteer training.
If you are interested in joining the Advisory Board please send your statement of interest, bio, organization logo, photo and LinkedIn url to lorloff@worldcares.org.
Tatiana Sofia Begault
Currently serve as Deputy State Director for Educational Reform alongside with prior experience as a Reentry Community Coordinator for Orleans Parish. Has a combined experiences of 15 years of community advocacy and engagement in the fields of mental health, second chances, resiliency, diversity, and inclusion and now embracing educational reform. Worked as Disaster Program Specialist, managing 9 programs in the area of disaster relief cycle, prevention, response and recovery. Held the part-time position of Independent Program Monitor for Sexual and Domestic Violence Survivors in the State of Florida as a sub-contractor for Chaos Management, LLC while serving St Helene, St Tammany, Tangipahoa, and Washington Parish. Expert in forming community alliances and long-lasting relationships while bridging the gap of non-profits and for-profit organizations with socially conscious duty and a fiscal responsibility to the community they serve.
In addition to academic's pursuits, in the fields of development, disaster management, biopsychology, neuroscience, sociology and cultural diversity strives to serve as an agent of change in diversity and inclusion. Invited to present at the University of Warmia and Mazuri in Olsztyn, Poland under Dr. Glenn Simmons, PhD from Wayland Baptist University "Leadership and Business Development". Presentation that took place in May 2018. Moderator for DOC and Goodwill Industries SELA Mental Health Panel, "Global-Research Driven Clinical Findings"- Current Supportive Networks for Justice Involved Individuals (May 2021). Coordinated resources for Disaster Relief Operations in Bayou Region, Orleans and Jefferson Parish Post IDA and volunteer services during COVID19 pandemic feeding First Responders and medical personnel involved during peak of COVID19 pandemic. Furthermore, has created Housing, Workforce and Mental Health panels to educate case managers and organizational leadership. Currently engaged in IST Health Care Committee and IST Housing and Mental Health Subcommittee for the State of Louisiana, member of LA-PRI State Implementation Steering Team Meeting. Co-Chair member of Big Easy Steering Team (Orleans Parish Steering Team), active member of Urban League Young Professionals and Parent Leadership Training Institute for the City of New Orleans. Currently serve as honorary Board Member for Horns United, Central City Fellowship Church and Quoters of Hope. member of International Society Of Females Professionals and Young Professionals Urban League.
Andrew Bershad, Flying Aces Consulting 
Andrew Bershad is a retired Detective from the New York City Police Departments' Elite Emergency Service Unit (ESU) with over 35 years of experience in Emergency Medical Services. Andy was integral as the Medical Coordinator with ESU and responsible for the management of hundreds of officers within the NYPD. He remains an active nationally registered paramedic, and is a recognized expert in tactical medical operations instructing law enforcement and government agencies both nationwide and internationally. He has been featured as the cover of Popular Mechanics Magazine and recently hosted by Anderson Cooper on CNN.
Rick Cummins,  Director of Operations for Flood Rescue Academy and Special Operations Captain for Hamilton EMS
Amber Hogan Mitchell, DrPH, MPH, CPH
Dr. Mitchell's career has been focused on public health and occupational safety and health related to preventing infectious disease. She is the President and Executive Director of the International Safety Center – a women-run non-profit.  She also runs a successful consulting business and functions as a science advisor and subject matter expert for NIH/NIEHS, OSHA, and other Washington-based firms for infectious disease and the COVID-19 response. She serves as a board member for several occupational health and infection prevention organizations.  Dr. Mitchell holds an adjunct faculty position at the University of Maryland School of Medicine Department of Occupational and Environmental Medicine.
Dr. Mitchell began her career as the first OSHA National Bloodborne Pathogens Coordinator and has received several Secretary of Labor Excellence awards for her work on bioterrorism and public preparedness.  She holds a Doctor of Public Health (DrPH) degree from the University of Texas School of Public Health and a Master's in Public Health from The George Washington University.  She is certified in Public Health as a member of the very first CPH cohort offered by the National Board of Public Health Examiners.  Dr. Mitchell is also certified as a Fitness Nutrition Specialist with the American Council on Exercise and is training to be a Pilates Teacher.
She published her first book "Preventing Occupational Exposures to Infectious Disease in Health Care" for professionals with responsibility for infection prevention and control and occupational health and safety programs.
Simon Pereira Shorey, A Resilient Jersey City for the Future of our Community
Born and raised in England, where he gained an honors degree in Management from the University of Reading, Berkshire, Simon has lived in the United States for 20 years, and in Jersey City for 14 years. Simon began his career as a consultant business and asset valuer, working for major clients including BP, British Gas and the billion dollar Duchy of Cornwall estate of HRH The Prince of Wales. Simon has devised, designed, implemented and led multi-tiered global organizations, including the Irish American Arts Awards, which gained recognition at Head of State level , and GeneAfrica, Inc., which introduced ground-breaking genealogical genomic concepts to the African-American community. The Pereira family owned and operated the successful Rioguarda Group of risk mitigation companies in six of the states of Brazil for three decades until they were sold off in the 2000's.
More recently based in Jersey City, New Jersey, Simon has been co-founder of Liberty Voiceovers, and has been involved in Jersey City community affairs for several years, serving on the 'I Love Jersey City Public Schools' Committee, linking the business community with the public schools' system, on the Safety and Security Committee for the Jersey City Board Of Education and as an active volunteer with the Community Emergency Response Team. Simon also serves on the board of the Youth Foundation of Jersey City.
Simon was in Manhattan for 9/11 and was in Jersey City for the North-East Blackout of 2003 and for Superstorm Sandy in 2012, and has personally responded to serious medical emergencies in Jersey City and beyond, including being the immediate responder to a street shooting in September 2017, following which he received a Commendation for his actions from the City Council. Simon received a Certificate of Appreciation from the Mayor of Jersey City at a ceremony in August 2017 for his volunteer work in the field of disaster preparedness and emergency response for Jersey City.
Simon has various emergency response and management certifications, including Tactical Emergency Casualty Care and Technical Emergency Response Training for CBRNE Incidents and has been awarded the Professional Development Series Certificate of Achievement by the Emergency Management Institute. Simon is a certified Federal Emergency Management Agency (FEMA) instructor. Simon is keen to contribute in any way to support and augment the existing skilled responders, planners and initiatives that seek to get ahead of the threats facing the people of Jersey City and reduce any potential damage, injury and death as much as humanly possible by increasing the resilience of our community.
Armando Aviles, Essex County Cops for Kids
Retired Investigator Armando Aviles began his career with the Essex County Sheriff's Office in 1995. Over his career he has received numerous awards for performing beyond the call of duty. He has participated in dignitary protection details for Pope John Paul II, President Bill Clinton, President George Bush and Vice President Dick Chaney. He was a New York 9/11 First Responder where he assisted in the search, rescue and recovery operations after the attack on our country.
He is a graduate of the Essex County College Police Academy, the Federal Law Training Enforcement Center's Undercover Operatives School and the Federal Bureau of Investigation Crisis Negotiators School. After 9/11 he was selected to be a member of the Essex County Rapid Deployment Team where he was trained to respond to terrorist attacks.
He was detailed for 10 years to U.S. Customs and Homeland Security Investigations where he worked as an undercover narcotics operative investigating cases that funded various levels of terrorism.
He has served on numerous community boards and currently serves as an advisory board member for Essex County's Donald Payne Technology High School and Barringer High School in Newark where he advises on their law and public safety curriculum. /
In 2014 Aviles took over a fledgling local law enforcement youth program and turned it into one of the most recognized youth programs known as Essex County Cops 4 Kids. The non-profit program started originally with 20 members and today serves over 150 at risk youth enrolled in three age-appropriate programs. They provide mentoring, career development, community service opportunities, life skills training and college preparedness counseling. They currently provide services to children between the ages of 6 and 18. This coming year they plan to expand to other counties and will be known as New Jersey Cops 4 Kids.
The organization currently boasts a 94% college admission rate and a 100% high school graduation rate.
Four of their graduating members have already achieved careers in law enforcement.
For his outstanding work in the community Aviles has been named Service Member of the Year for 2017 by National Police Supply. In 2018 he was honored by several immigrants' rights groups. Milagros Angels recognized him for his support of feeding the homeless. Veterans of Foreign Wars Post 1302 recognized his efforts in support of the veteran's community. Most recently he has received numerous citations from City of Newark, Essex County, and the New Jersey State Senate for his outstanding work with the youth of Essex County. The Essex County Police Benevolent Association Conference recognized Aviles as the Officer of the Year for his efforts to remove the barriers that exist between law enforcement officers and youth in the community. He has also been recognized for his work with the youth in the community by Volunteers in Protection Services and Univision. This year, The Newark Puerto Rican Day Parade has selected Armando as their 2022 Community Leader of the Year.
Aviles is a certified Police Instructor and is certified in Incident Command Systems, Interview and Interrogations, Criminal Gang Investigations, Counterfeit Identification, Radiation Detection, Rapid Risk Recognition Assessment and Response, Response to Terrorist Bombings, Drug Interdiction, Counter-Terrorism Intelligence and Awareness, Biomedical Terrorism, Warrant Execution, Weapons of Mass Destruction, and Hazardous Materials Response
Cindy Lewis, CSP, CIT
Director, Office of Professional Development and Program Evaluation at University of Arkansas for Medical Sciences, College of Public Health
Experienced Safety, Health and Training Professional with a demonstrated history of working in multiple industries such as petrochemical, manufacturing, aerospace and construction contractors, and higher education. Skilled in the development and auditing of Safety and Health Management Systems, Industrial Hygiene, and Learning and Development (i.e., Training). Strong entrepreneurship problem solver with a MSPH focused in Environmental & Occupational Health Sciences from University of Illinois at Chicago with Certified Safety Professional (CSP) and Certified Instructional Trainer (CIT) certifications from the Board of Certified Safety Professionals.
Dr. Alison Thompson, Founder,  Third Wave Volunteers
Dr Alison Thompson OAM, D.Litt. Alison is the Founder of Third Wave Volunteers, on the Advisory Board of the United Nations Chaplains, Ambassador to Haitian Ministry of Environment and Board Member- MACtown 11 Disabled Homes. 
Dr. Novil Wijesekara
I envision a resilient world where people will live in love, dignity and opportunities for growth. I am planning to achieve a resilient world through promoting community resilience.
I am a medical doctor with post graduate qualifications in Disaster Management (M.Sc), Community Medicine (M.Sc), Diplomatic Studies and Foreign Relations (P.G. Dip) and Human Rights and Peace Education (P.G.Dip).
Since 2014 August, I am functioning as a Community Solutions Fellow of the US Department of State, attached to the World Cares Center in New York. I was attached to the Disaster Preparedness and Response Division of the Ministry of Health, where I was involved in program planning, development, implementation and monitoring and evaluation with regards to health sector disaster preparedness and response, both at health institution and community level.
I contributed as a resource person in Disaster Management for four specialist post graduate training program conducted by the Post Graduate Institute of Medicine, University of Colombo. In addition, I functioned as a visiting lecturer in Counseling Psychology at the Institute of Human Resource Advancement of the University of Colombo. I am an associate trainer in RedR-Lanka affiliated to RedR-UK. I have over 10 years experience in public health which includes provision of health care for internally displaced persons at the termination of the 30-year old internal conflict of the country. I was the co-founder of the Community Tsunami Early-warning Center.
Dr Edward Williams, Founder, Regional Ready Rockaway
Dr. Edward Williams's distinguished career brings over fifty years of experience as a Political Action Advocate throughout metropolitan New York City.
His professional work included the NYC Emergency Medical Service (EMS) and the Department of Juvenile Justice. Dr. Williams rose to EMS Union Vice President where he chaired the Political Action Committee representing Emergency Medical Technicians, Paramedics and Medical Corpsman. In collaboration with parent union District Council 37, Dr. Williams successfully lobbied for new legislation that is responsible for today's certification standards for EMS training. Shortly after joining NYC Department of Juvenile Justice as a Juvenile Counselor, he servd as the Political Action Chair for his local. Dr. Williams also served as Emergency Service Administrator at several hospitals in the Brough of Brooklyn. Dr. Williams also served as then Assemblymember Gregory W. Meeks Special Assistant for Public Housing and, Special Education. And Community Liaison in the 6th Congressional District, representing Congressman Gregory W. Meeks.
Dr. Williams is currently the President and CEO of Regional Ready Rockaway Inc., (501c3 Non-Profit). Our commitment is to help communities act and become more resilient toward natural disasters and climate-related events. Our mission is to inform, educate, and motivate communities to protect themselves from the loss of life, property, and prosperity as a result of natural hazards.
Roderick "Ricky" Joseph, Co Founder/President, The Level Up Campaign
Ricky is a New Orleans native who graduated from John McDonogh Sr. High School in 2008. He decided to further his education at Delgado Community College in Louisiana where he pursued a bachelor's degree in public administration with a concentration in Business. While at Delgado he was a photography editor for the Delgado's marketing team. His hobbies are communication, digital design, cinematography, and production. He devoted his time to pursuing a marketing career working on campaigns for Fortune 500 companies to gain skills such as leadership, team management, and public speaking. Now he holds a role as a senior marketing executive and media specialist with the Save Our Youth Nola and Co-founded a local non profit by the name of The Level Up Campaign. He aspires to be a role model and mentor to the youth and young people by curating enrichment programs and being active with youth out reach in the community of New Orleans.
Stevan Lynn, Founder, NYC Dare2Dream and Deeds Driven Dads Fatherhood Emergency Response Training
Philip Afran Gaisie, Executive Assistant for Peace and Mine Action Institute for Human Security